About Us
The Team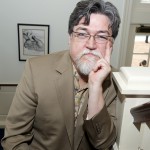 CLINT GOOD – FOUNDER AND PRESIDENT
Clint Good, AIA is a pioneer in environmental architecture. His extensive research into building ecology led him to develop his book, Healthful Houses: How to Design and Build Your Own.
He has been a frequent lecturer on radio and TV broadcasts and been featured in numerous articles in national publications, including The Washington Post and The Wall Street Journal.
Good's mantra is: "Ensure that all occupants live and work in buildings that advance health and well-being and they will be productive."
In addition to his unique specialty, Good tries to live the phrase "giving back to the community" by serving on many community boards such as the County of Loudoun's Board of Zoning Appeals (since 2005) and the Commonwealth of Virginia's Art and Architecture Review Board (by gubernatorial appointment).
For Clint "giving back" also means donating his design and documentation services for select non-profit organizations such as The Good Shepherd Alliance in Ashburn, VA and the Windswept Academy for Native Americans in Eagle Butte, SD.
Clint is married to his college sweetheart, Mary Ann, and they have a son and a daughter. They live with two cats in the Virginia countryside in a healthy house he designed and constructed.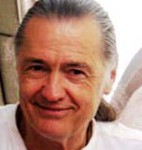 TIM WATSON – ASSOCIATE ARCHITECT
For the past several years three concepts involving spiritual connection with the Earth, agrarian Earth technology, and use of indigenous/contemporary building technologies have led him to characterize his work as "Eco-restorative Design". He defines Eco-Restorative Design as a process whereby the design of buildings and their environs help replenish Earth's ecosystems. This is a form of architecture that intentionally engages in the macrobiotic dynamics of a building site, and sets the stage for affirming the spiritual connection that exists between humans and the natural world.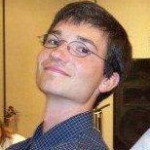 JASON WATTS – e-STRUCTURE ADVISOR
Jason Watts is a graduate of the School of Architecture at Virginia Tech in Blacksburg, VA. He provides production support in what we call our eStructures, utilizing his graphical and computer skills in cost efficient manner.
History
Located in Loudoun County, Virginia, CGA, PC, serves local, regional, national and international clientele. Clint Good, AIA, founded CGA in 1986. Clint is a pioneer in the growing discipline of environmental architecture, and has both conducted projects and addressed groups of leaders throughout the U.S. and beyond. International clients have included enterprises in Latin America, the Middle East and the Orient.
Clint is widely recognized for extensive research into building ecology and has concluded that elements of the world's population would benefit from healthful internal environments, as well as a steady improvement to the surrounding external conditions in which business structures are located.
Key Messages
At CGA we are concerned about the environment, while applying common sense to dealing with a steadily increasing need for structured space. Let us help you develop the space that is right for your needs.
We are experienced in all realms of architecture and architecturally-based project development.
We are committed to working with clients as valued peers.
CGA Green
At CGA we are concerned about the environment, while applying common sense to dealing with a steadily increasing need for structured space.
An obvious benefit of "CGA Green" is the creation of a successful blend of enhanced productivity, centered on the 'real-life' needs and effectiveness of day-to-day working teams, together with the long-term benefits to the environment that we touch.
Let us help you develop a space that is both right for your needs and will put you in position to properly impact the changes that are affecting us all.